[Elites of the mid-war period full of presence]
 German soldiers in the middle of World War II mainly wear M36 field uniforms with dark green collar on field gray clothing. In addition, some M40 field uniforms, which simplified the M36 partially, such as changing the collar to field gray, the same color as the fabric, were also seen. Helmets, hats and jack boots are combined with these, and many soldiers wear Y-shaped suspenders. I wore a zoo, a canteen, and a scoop. In addition, soldiers are equipped with Kar98k rifles and MG34 machine guns, and non-commissioned officers are equipped with MP40 submachine guns. Recreated infantry dressed in sophisticated equipment that sets them apart from other countries.
[About the Model]
This is a 1/35 scale plastic model assembly kit that reproduces German infantry during the middle of the war. ★ Five full-length figures of general field uniforms at the time are included. ★ Modeled with expressions that convey the tension of the battlefield and natural poses with high versatility. ★ Kar98k rifle, MG34 machine gun and MP40 submachine gun have sharp details. ★ In addition to accessory parts such as a magazine holder, binoculars, and a grenade carrying case, slide marks for the class emblem and the national emblem have also been set.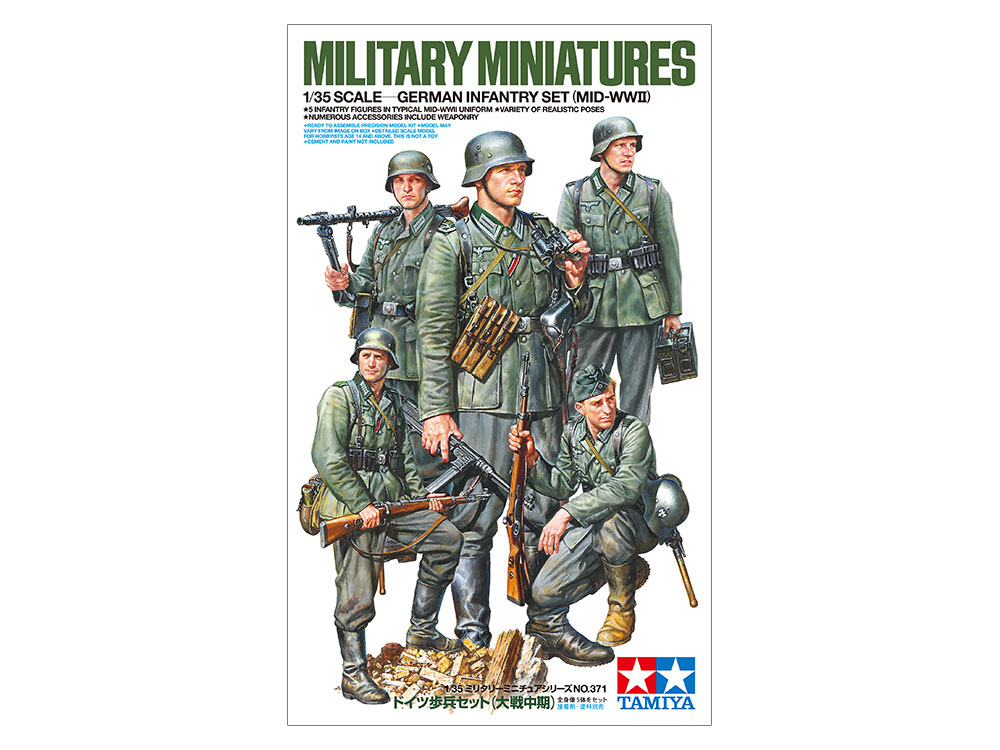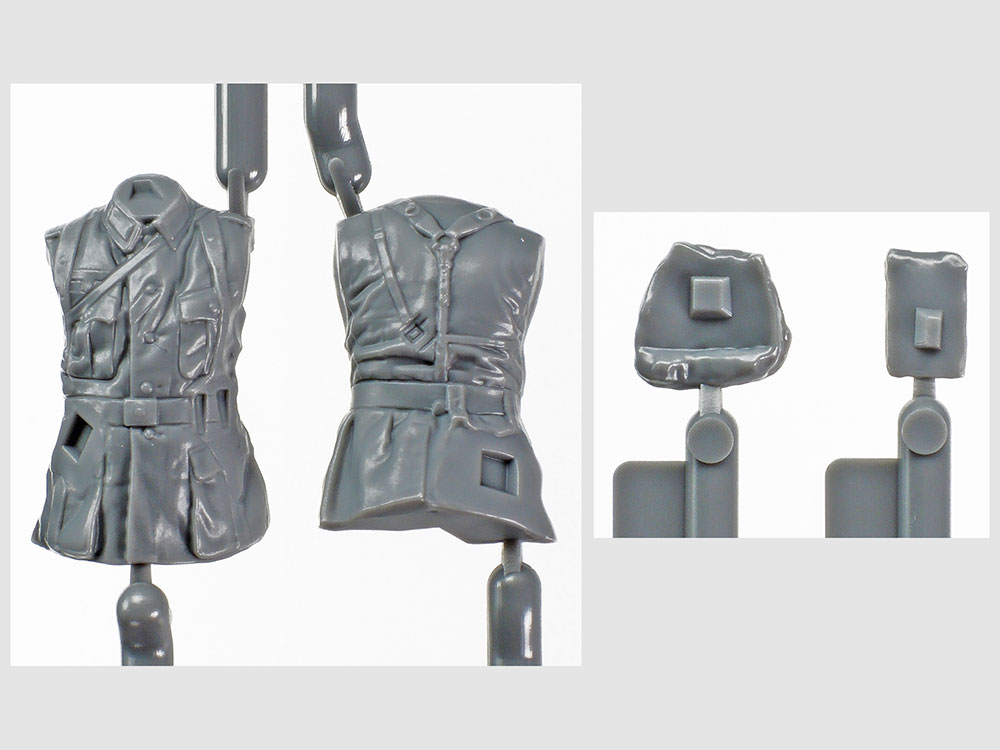 The adhesive surface of the equipment has a shape that does not easily cause misalignment. The fitting was also carefully selected to convey the softness of the clothes and the weight of the luggage.