[French main light tank confronting strong opponents]
 The R35 was adopted in 1935 as the successor to the Renault FT17, a French light tank that appeared at the end of World War I. The body is composed of a lower part made of rolled steel plate and an upper part made of casting divided into three parts bolted. The cast turret was also equipped with a short-barreled 37mm gun from the FT17, and had two crew members and a pilot. In response to the German invasion in May 1940, the R35 had high defense, but could not compete with the German tank with the old 37mm gun, and struggled as the largest tank in the French army despite being struggling. Mainly supporting infantry units, approximately 1,600 vehicles were produced by the truce in June of the same year.
[About the Model]
This is a 1/35 scale, plastic model assembly kit of the French light tank R35. ★ Length 114mm, Width 55mm. ★ A rounded cast body and turret are modeled with rich feeling. ★ The turret uses a slide mold to achieve both realistic texture and ease of assembly. ★ In addition to vertical movement, the gun barrel is slightly movable left and right as well as the actual car. ★ Crawler tracks are connected and assembled with straight sections, and the upper sag is finished naturally. ★ Sit in the hatch behind the turret and set a commander doll looking forward. ★ Two types of markings were prepared for the war against Germany.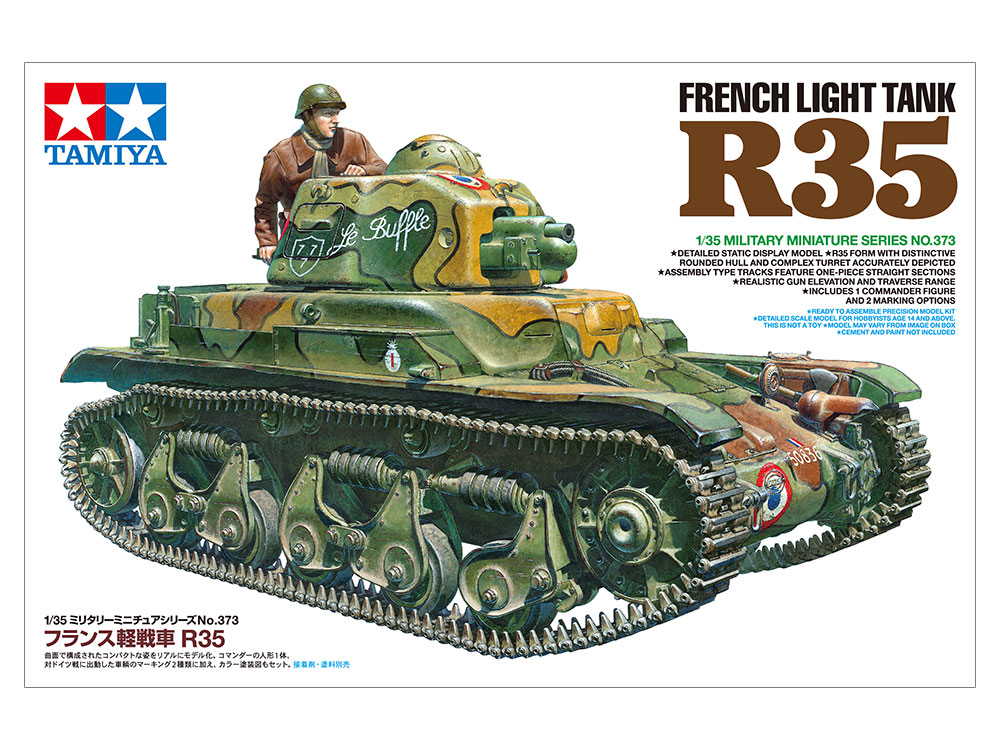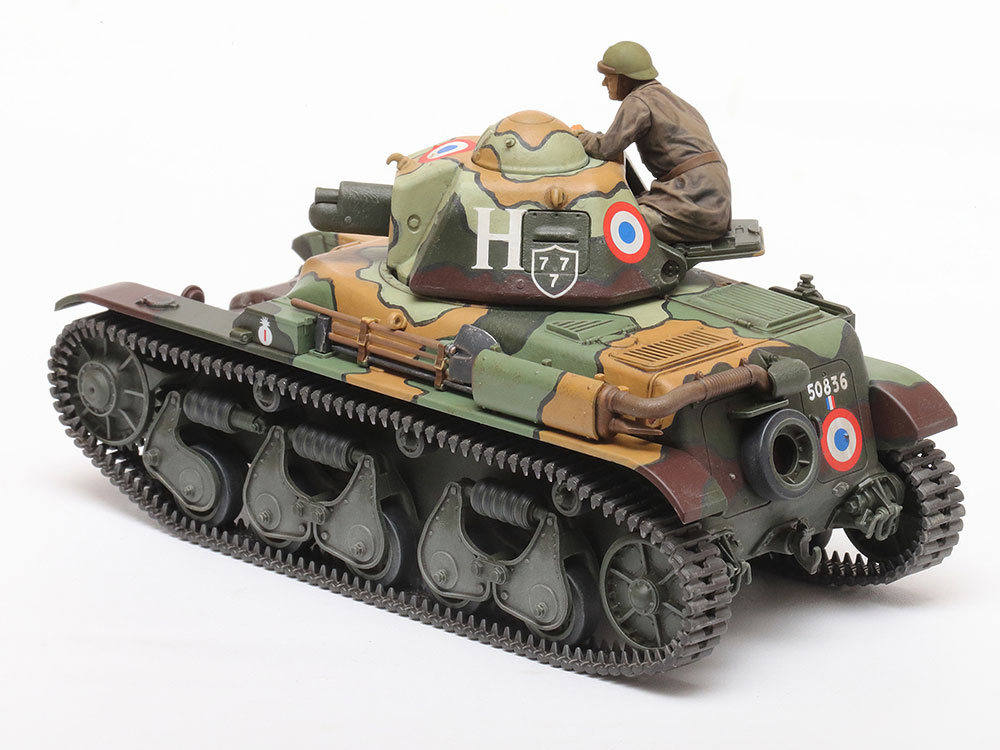 A unique style with a rounded body and a short barrel 37mm gun in the turret is reproduced in a realistic way. Details such as exterior equipment and exhaust pipes are also realistically modeled.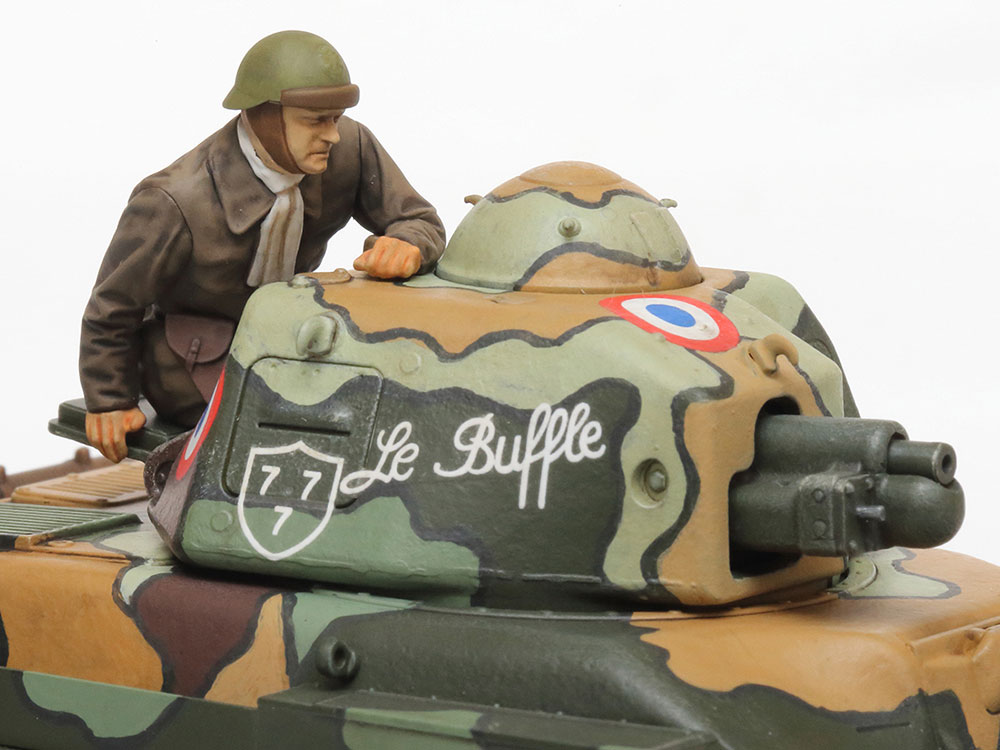 The turret, which uses a slide mold to express a complex shape, also looks good on the texture of the casting skin. The full-length image of the commander sitting in the rear hatch and watching ahead is enhanced.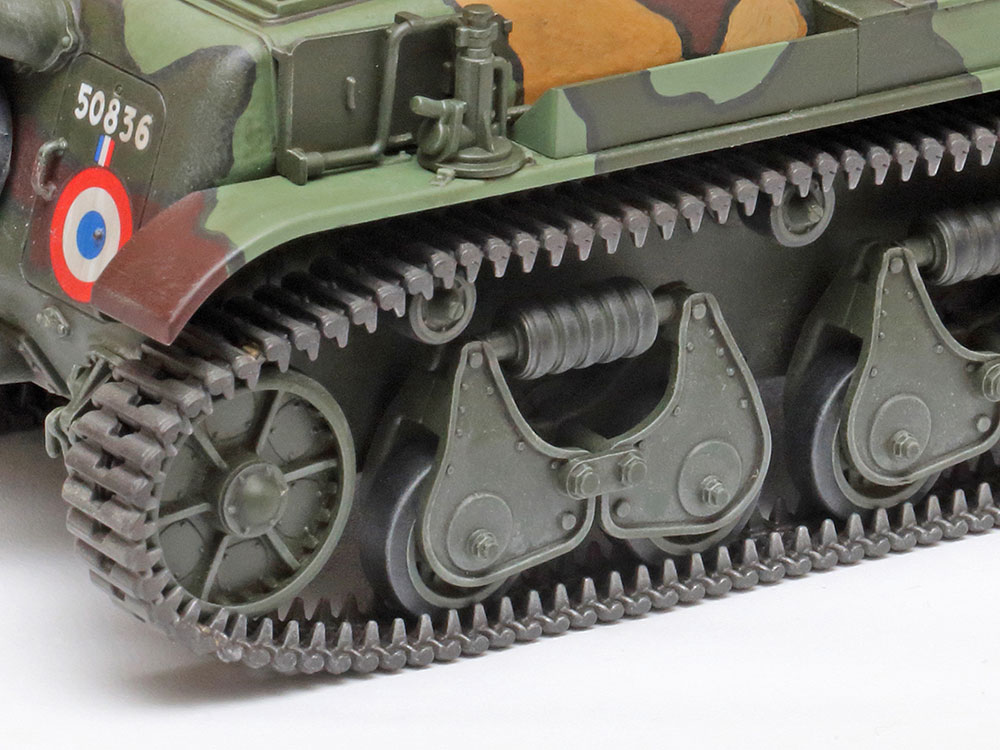 The suspension with scissors suspension, which is buffered by horizontal rubber springs, is also precision finished. Crawler tracks are connected and assembled with straight sections integrated.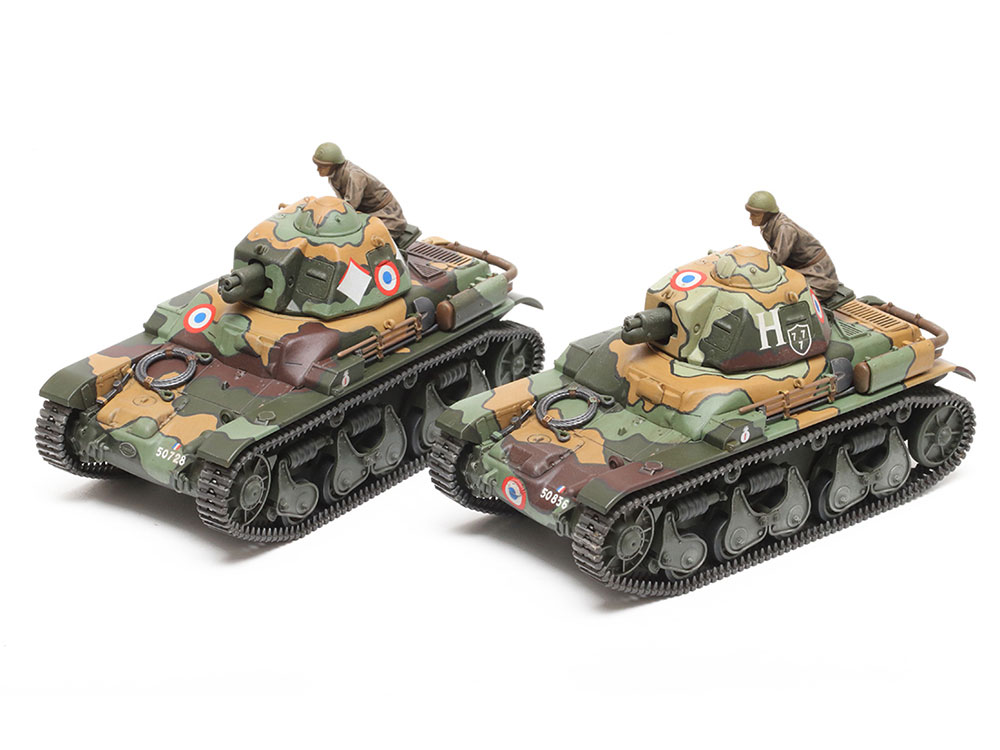 Marking is available in two types against Germany. The unique camouflage enhances the appeal of the R35.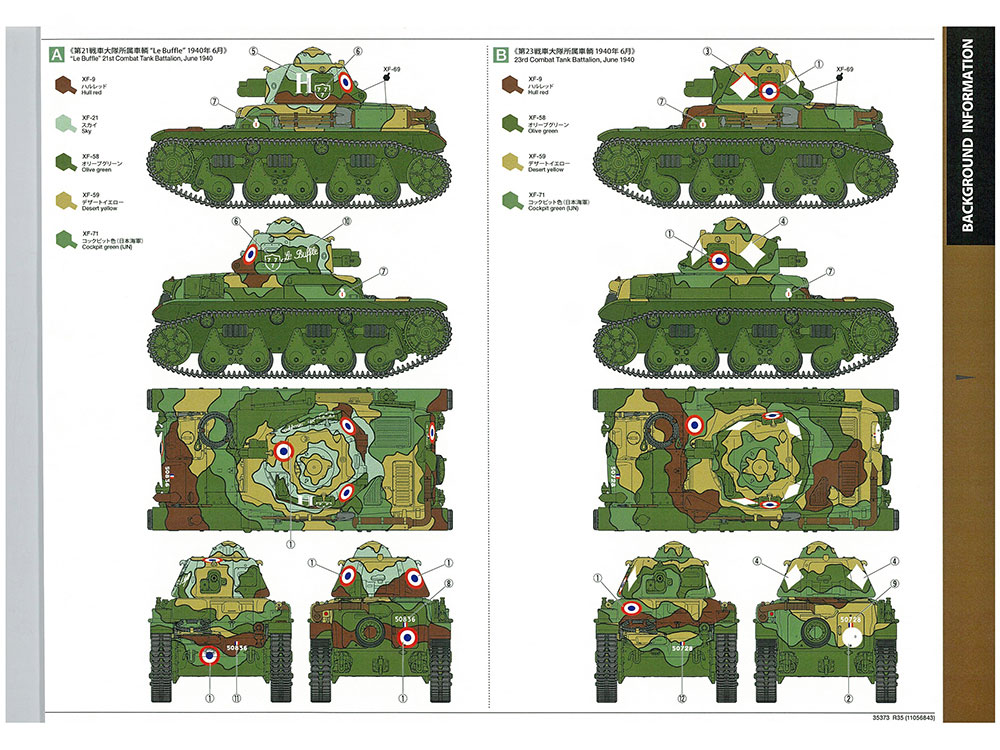 A color drawing that is convenient for painting complex camouflage patterns is also set.