田宫 69927 Spray Work Air Compressor Advance (配有 Sparmax Airbrush SX 0.5D)
轻量、小型、便利的空气压缩机配备双动式操作的喷枪,可轻易控制出气量和出油量来做出不同的喷涂效果。枪身由高精度且耐用的金属制成,喷嘴直径为0.5mm,适用于模型车身的上色、金属色的喷涂工作等。枪上设有15cc的大容量油壶,能让您享受大面积或持久的喷涂作业。
[Adjustable air output, set of compressor and airbrush with sensor type switch] Compressor with?adjustable air pressure.?The air output can be adjusted by turning the dial on the top of the main unit.?It supports a wide range of airbrush painting, from glossy painting with a large area to fine blowing such as delicate camouflage painting.?The compact body also features good handling.?In addition to the main switch, a sensor switch that automatically activates when the air brush is removed from the hanger is installed.?Painting work proceeds smoothly.?Includes a transparent curl hose that makes it easy to see the water droplets inside.?With 0.5mm nozzle diameter Sparmax airbrush SX0.5D.
[Basic specifications]?● Power supply is household AC100V (50Hz / 60Hz) ● Approximate dimensions 12.5 × 7 × 11.5cm (depth including hanger is 10cm) ● Maximum air pressure about 0.20MPa (30PSI) ● Continuous air pressure 0.08 MPa (12PSI) ● Air discharge rate 10L / min (no load) ● Power consumption 24W ● Operation volume 45db ● Weight approx. 0.6kg (excluding cord and accessories) ● Accessories AC adapter, curl hose ● Sparmax?Air Nozzle diameter of brush SX0.5D is 0.5mm . Cup capacity is 15cc .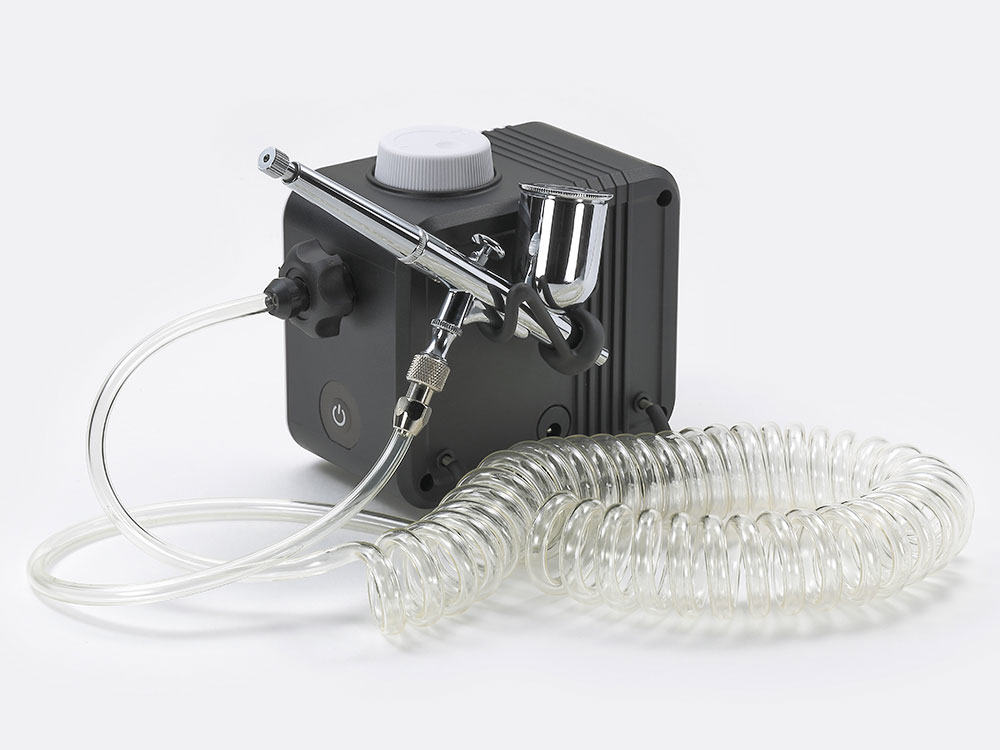 The main body is made of compact resin.?Use a transparent curl hose to connect the airbrush.?Various air brushes can be attached to the hanger.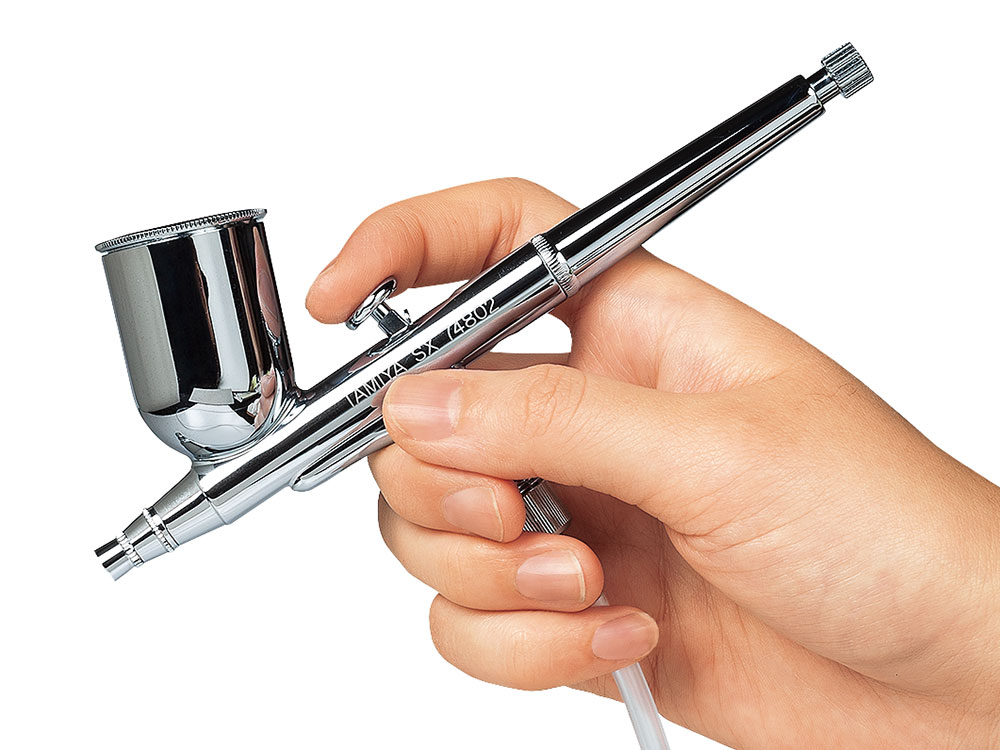 With?0.5mm nozzle diameter double action type airbrush which is?useful for large area painting and clear blowing?.